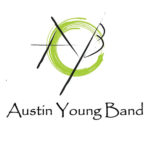 Austin Young Band

Testimonials
"Austin Young is much more than just a great guitar player. He has talent. The kind that can't be learned. It is a gift."
Tommy Castro
Austin Young is one of those players that after three notes, you know he's got it going on.
Touch, tone and passion are his trick of the trade, and his songs speak for themselves.
Catch him live with his band and you'll find yourself begging for more!!!
Fabrizio Grossi
"Austin is a very gifted guitarist, entertainer, and a dependable "crowd pleaser" who always brings his "A" game. Austin Young delivers the goods."
Al Bricker
The extraordinary talent, energy & genuine nature that the Austin Young Band brings to the stage each and every show is obvious, however it is the presence and "It Factor" that Austin delivers without fail that makes his shows so special! There's a packed-house every "Austin Night" from start to finish! We love the Austin Young Band at The Rusty Bucket!!
Ron Rosso
"Austin has evolved into an incredible guitar player, singer, and songwriter who has recorded many of his own originals. Live, Austin is an incredible entertainer who can fill Denver's biggest venues with fans. I look forward to seeing what he and the band do in the future."
Tarry Underwood
"The Austin Young Band is comprised of a group of profoundly unique, high-quality musicians and talented, real-deal performers. With Austin, the listener not only hears the music but feels the human element whenever he performs. Austin plays and sings in supersonic fashion! You can truly feel the emotion in the Austin Young Band's rhythm and blues!"
Joe Oliva
"Austin is a dynamic, talented, inspired and gifted musician…..engaging the audience with stellar performances and leaving music lovers completely blown away. Yes… jaw dropping… head shaking in amazement… BLOWN AWAY!!! The energy and flow of talent is unlimited in the Austin Young Band, and the music is sure to bring a smile to your face!"
Cindy Loftesness